WE'RE SHAPING THE FUTURE OF AUDIO FOR EVERYONE
At SiriusXM, it's our mission to cultivate an inclusive environment where all our human differences are valued, respected, supported and amplified.
This means we believe…
All employees own diversity, equity and inclusion.
Inclusivity must be reflected in our culture and what we do every day.
Good leaders are vulnerable and accountable.
DE&I must be central to every business decision we make.
OUR COMMITMENTS IN ACTION
Hiring:
We're increasing representation of underrepresented talent, including People of Color, Women, Veterans, People with Disabilities, and LGBTQIA+ people.

Retention:
We've implemented new programs and partnerships to retain and grow our diverse talent at all levels of the company.

Leadership development:
We're investing in resources and developing programs to increase representation of underrepresented leaders at senior and executive leadership levels.
Inclusion programs:
We're creating and piloting new internal experiences for our employees that are fostering respect and support for all unique backgrounds and experiences.

Leadership enablement:
Through resourcing and training, we're enabling our leaders to better build diverse teams and promote inclusion.

Equity auditing:
As we learn, we're continuing to audit our policies, processes, and practices to ensure that all are being administered fairly and equitably.

External partnerships:
We're partnering with external organizations with DE&I expertise to engage with our business partners and help us continue embedding DE&I into every part of our business.


Pathways Program:
The Pathways Program places recent college graduates and early-career professionals from Historically Black Colleges and Universities (HBCUs) into full-time roles at our company. The program offers participants the opportunity to work in a select department of choice and is designed to accelerate development through a 12-month period dedicated to training, mentorship, and networking opportunities as an on-ramp to long-term career growth.

"Can We Talk?" Webinar Series:
We promote inclusion, equity and leadership enablement through our Can We Talk? Crucial Conversations series. This series covers a range of Diversity, Equity and Inclusion topics, terms, and concepts and includes a call to action to employees to continue conversations with peers they may not regularly interact with in order to build new levels of cultural awareness, understanding and appreciation.

Stand for Sonic Diversity
Stand for Sonic Diversity Initiative, created by Studio Resonate, our audio-first creative consultancy, is a call to action to diversify voices in media and advertising. At SiriusXM, we are asking audio brands to take a stand with us and make a measurable commitment to casting more Black voices on our collective platforms.
MEET OUR HEAD OF DIVERSITY, EQUITY & INCLUSION
"At SiriusXM, we believe that embracing our differences, empowering one another through inclusion, and ensuring equity by giving all employees what they need to thrive enables us to provide diverse content that speaks to the differences and similarities of our millions of subscribers and listeners."
NICOLE HUGHEY
Senior Vice President
Head of Diversity, Equity & Inclusion
OUR COMMUNITIES
As we work to make SiriusXM a place where all can grow and thrive, our Communities (Employee Resource Groups) continue to inspire us. They provide support, visibility, and empowerment to all employees and allies across the company, especially Women, People of Color, Veterans and LGBTQIA+ people, and people with disabilities.
Mixtape Community
Mixtape is a Community that accepts and champions the diverse backgrounds of our employees. Like an actual mixtape, we're an eclectic group from all walks of life with the goal of building awareness of our diversity, equity and inclusion efforts throughout the company.
LGBTQIA+ Pride Community
LGBTQIA+ Pride is a Community that empowers lesbian, gay, bisexual, transgender, non-binary, queer, and questioning employees and their fierce allies to serve as a support system and social network for LGBTQIA+ employees.
Women Community
WOMEN is a Community that influences gender equity in hiring, compensation, leadership and retention by sharing resources, creating opportunities and amplifying the successes of women across all the SXM brands.
Veterans & Military Community
Veterans & Military is a Community that creates a place to come together to provide support and resources to employees across our company who are/were military personnel and engage in discussion and action to help transition military personnel to civilian life.
Disability Community
Disability is a Community that creates a safe and honest place for employees with disabilities of any kind, along with their advocates and allies, to gather, celebrate and support one another with the goal of helping us all thrive both in and out of the workplace.
"SiriusXM has given me the opportunity to be my whole self and allows me to help grow our awareness and inclusion of people with disabilities through the work I am honored to do in the Disability Community."
ENRIQUE MOSQUEDA Disability Community Member + Senior Quality Engineer
"This year I celebrate and honor those who came before me and changed the world for us. I celebrate by taking a page out of Sylvia Rivera's book and join the movement to bring equality and justice for all. That is what Pride is all about."
MONICA ROBLES Pride Community Member + Sales Director
Since being hired in 2016, SiriusXM has helped me succeed by providing many opportunities for personal and professional growth. From being a part of our Diversity, Equity & Inclusion Committees, to helping achieve company goals by working cross-functionally within my day-to-day role, SiriusXM has always fostered a culture of collaboration, respect, and inclusivity. I am proud to be a part of this company.
MEGAN BROOKS Women Community Member + Senior Product Operations Manager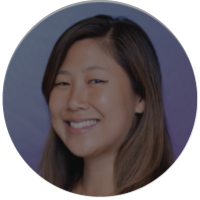 "Mixtape is such an important part of our culture here. The community has always embodied the "I got you" attitude, and its members are like a family to me. Personally, Mixtape has always offered a safer space to learn, celebrate, and explore. As a WOC, it's comforting knowing that there is a large community of employees who really hear and see me, and understand the nuances and challenges of being a POC in tech. It's also so energizing to work with allies who are just as passionate about increasing equity and inclusion at SiriusXM, Pandora, and beyond."
DANA JUNG Mixtape Community Member + Senior Visual Designer
"One thing that I learned during military service that has been helpful to my career at SiriusXM was that attention to detail and completing tasks in a consistent, repeatable manner ensures success."
NICK BRIGANDI Veterans and Military Community Member + Senior Instructional Designer
LET'S STAY IN TOUCH!
Join our Talent Community and stay up to date with news,
events and future openings that align with your interests.
CONNECT WITH US